We have supplied the highest-efficiency engine for the first time in the world by applying the innovative No-DPF technology, which was developed in response to the Tier 4 exhaust gas regulations of North America.
Characteristics of No-DPF Tier 4 Solution
1

Using ULPC (Ultra Low Particle Combustion), HD HYUNDAI INFRACORE's unique combustion technology for which we have acquired an international patent, we supply highly competitive products that satisfy the regulations even without an exhaust gas filter.

2

By removing DPF, we have increased customers' use value remarkably as it is no longer necessary to pay the cost of mounting a DPF (regenerative operation for the elimination of deposited exhaust, regular cleaning, and quality problems related to DPF).

3

As the smallest engine in its class, it is easy to mount and use, and offers excellent power output and fuel efficiency.

4

Our engines feature a highly stiffness design that ensures high durability and reliability in rigid working conditions.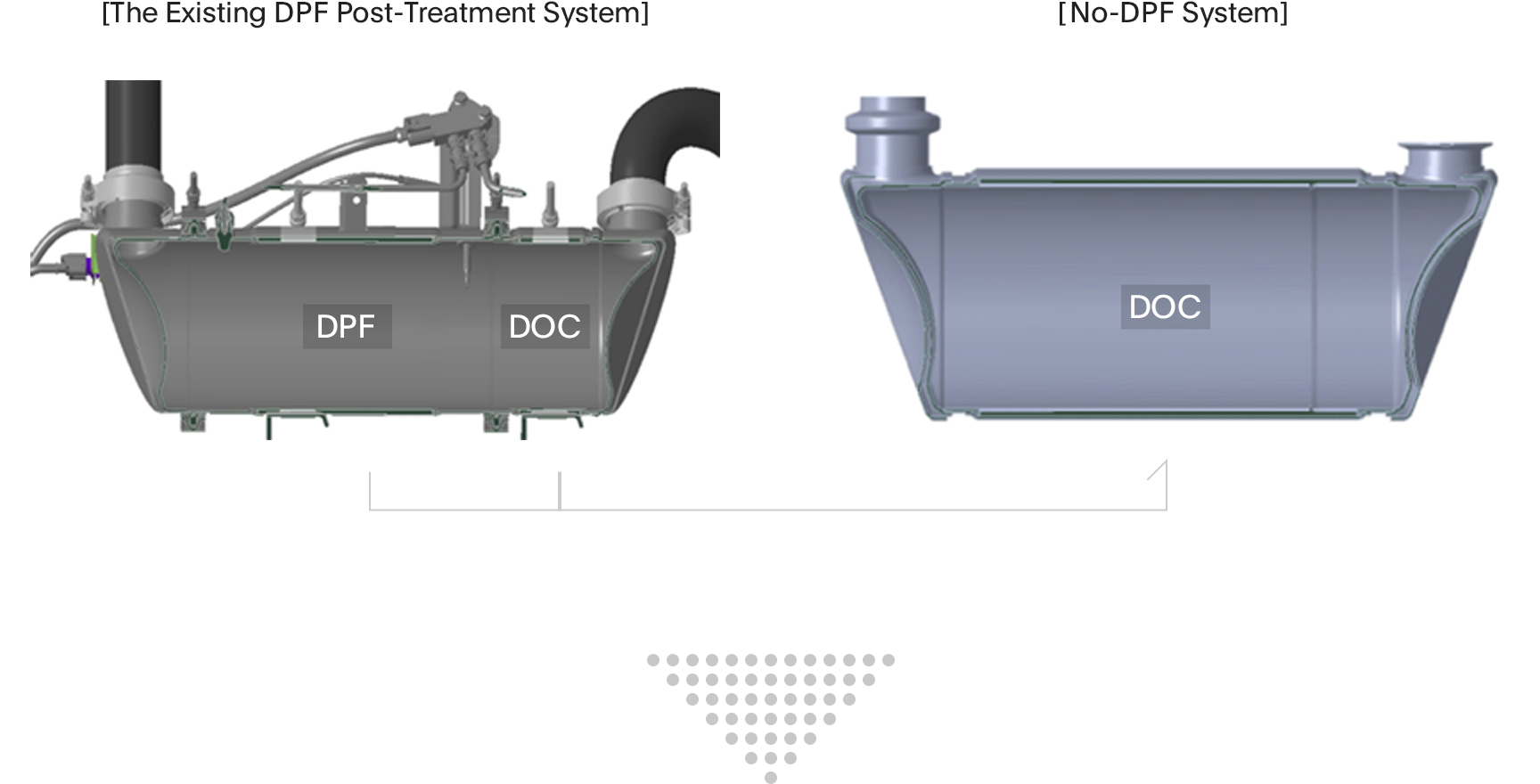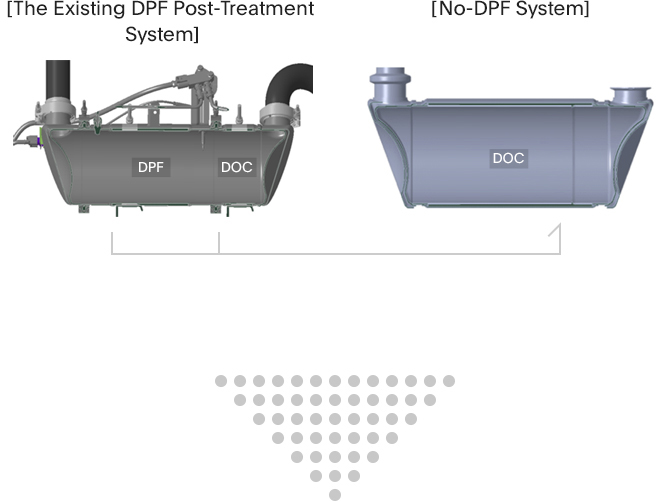 Outstanding Product Competitiveness
Cost savings have been achieved innovatively by removing expensive DPF parts.

Costs have been reduced significantly by eliminating maintenance and quality problems related to DPF regeneration.

The engine is small compared to equivalent models, which makes it easy to develop, mount, and use.