We are dedicated to the development and commercialization of electrification technology for industrial power trains in keeping with the dissemination of ICT and electrification. We are testing the equipment of major customers by developing core technologies related to mild hybrid engines and full electrification, as well as preparing for the supply of Total Power Train Systems.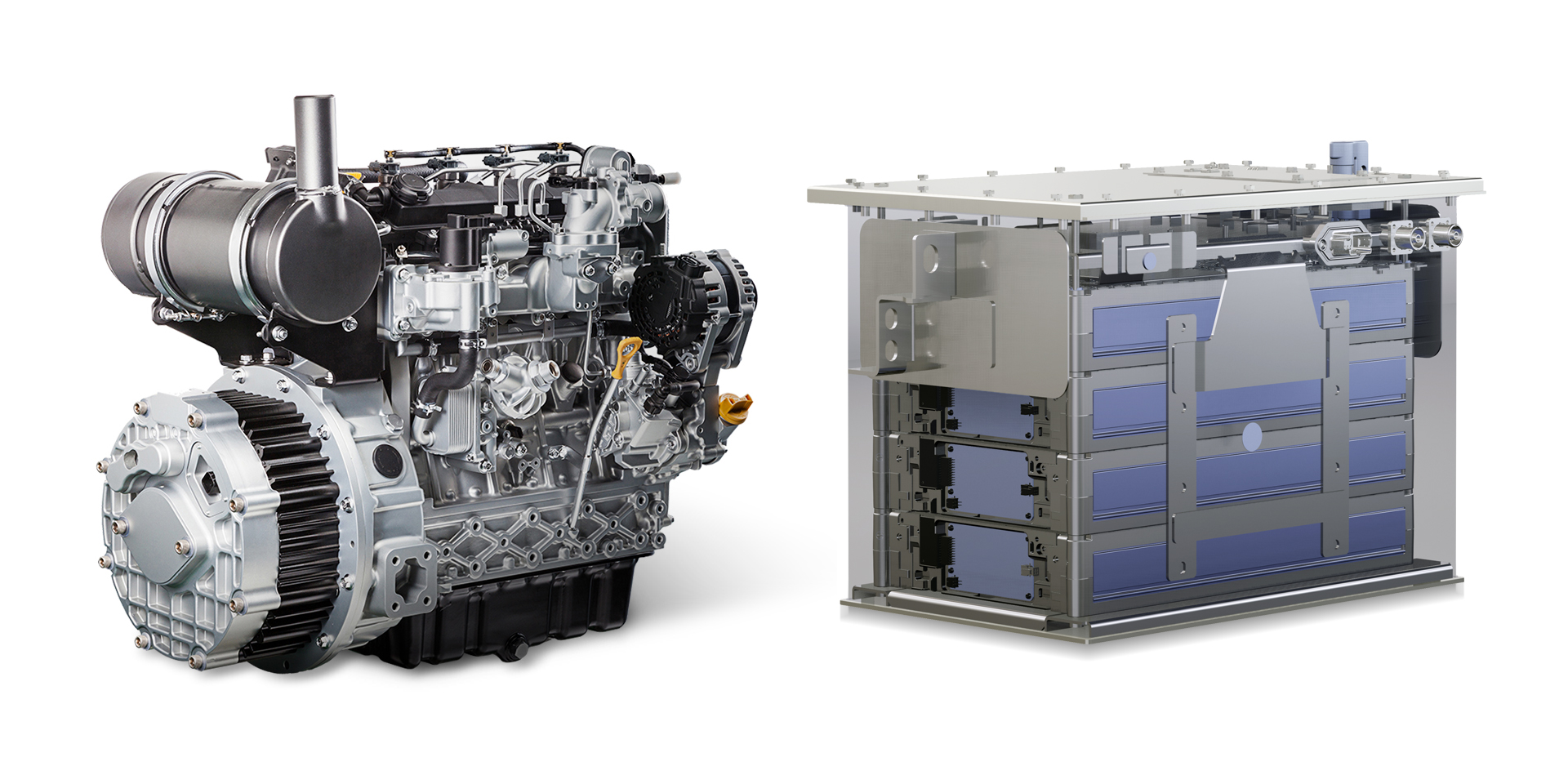 Characteristics of Electrification Solution
Eco-friendly

Economical

Customer-friendly

Optimized for Equipment
48V Mild Hybrid & High Voltage Full Hybrid Powertrain System

We are developing and testing equipment used in urban indoor spaces by downsizing 39-120 kW-class industrial equipment, adding various motor/generator systems, and eliminating or minimizing the existing high-priced post-treatment system, which is both complex and awkward to use.

Full Electric System [Battery Pack]

HD HYUNDAI INFRACORE can supply an optimized battery pack system suitable for customer needs through a combination of battery modules with various voltages and energy capacities.